O'Toole's Harley-Davidson® MotorClothes® Offers
NEW ARRIVALS KEEP ROLLING IN.
STOP IN AND VISIT US IN-STORE.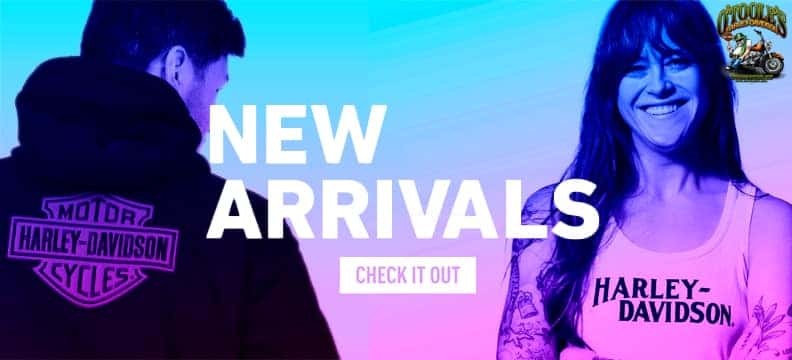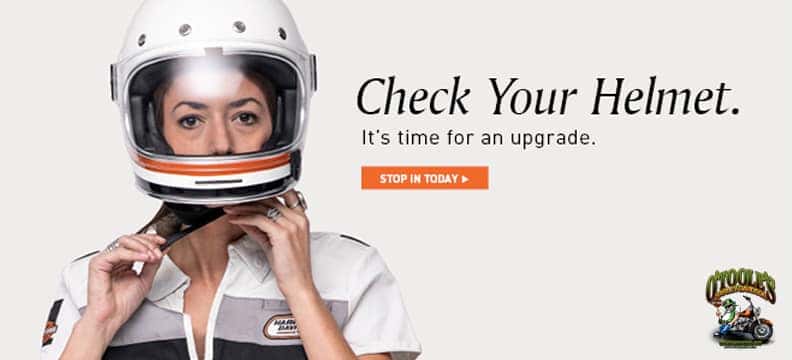 When you bought your Harley-Davidson® motorcycle, you found out fast that buying the bike is only the beginning. Now, it's time to imprint your own personal brand of style. Making your Harley-Davidson® motorcycle a statement of who you are by choosing from the most popular parts and accessories available. With well over 300 different Harley® part accessories, you're on the way to being just that – being you! Just the same, Harley-Davidson® clothing and accessories pack as much style and tradition as our bikes. Whether you're looking for function, warmth, or just signature style, our motorcycle gear has you covered. Check out our Harley® t-shirt collection – If a closet has a collection of motorcycle T-shirts, you'll probably want an O'Toole's Harley-Davidson® T-shirt among them. These tees are also famous for the customized O'Toole's Harley-Davidson® Leprechaun logo on the backside of our tee. And, the graphics that adorn the front side of the tee shirts are endlessly varied and multi-colored. Stop in and visit O'Toole's Harley-Davidson® for all your shopping needs! Call us (845) 888-2426 today or shop our eBay store – your stop for amazing one-of-a-kind items that are as current today as they were when they were first offered. Some items are simply no longer in production. Here you'll find a great gift without overspending your budget. And, how about something for that special person – You! Visit our eBay store frequently as our selection gets updated often.
Dealer Info
Tue - Fri

9:00 AM - 6:00 PM




Sat

9:00 AM - 3:30 PM




Mon, Sun

Closed
Tue - Fri

9:00 AM - 6:00 PM




Sat

9:00 AM - 3:30 PM




Mon, Sun

Closed
Tue - Fri

9:00 AM - 6:00 PM




Sat

9:00 AM - 3:30 PM




Mon, Sun

Closed