SCREAMIN' EAGLE PERFORMANCE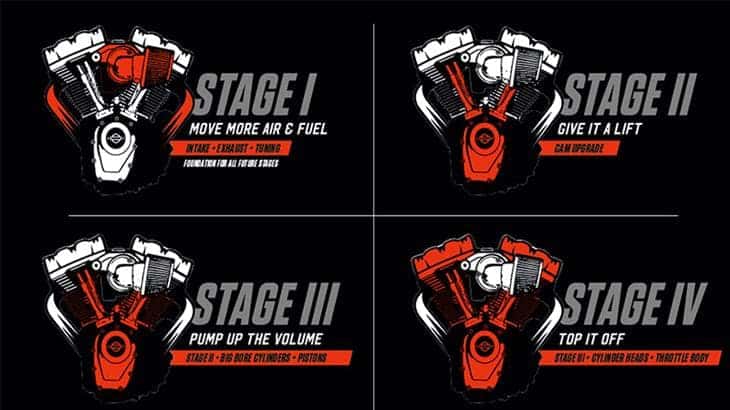 SCREAMIN' EAGLE PERFORMANCE BUILDS IN STAGES.HOW MUCH DO YOU WANT FROM YOUR BIKE?
If you've ever said "no" to more torque and horsepower, you must not be riding a Harley-Davidson® motorcycle. Since the beginning, H-D® riders have discovered freedom in the satisfying pull of exceptional powertrain performance. It's only natural that the addicting rush of adrenaline has many riders craving more.
While there's certainly no shortage of aftermarket upgrade options, the bulk of these will void your existing manufacturers warranty, forcing you to sacrifice peace-of-mind for a little extra oomph behind your throttle. So what's a speed-hungry Harley addict to do?
Thankfully, Harley-Davidson has a pretty solid understanding of who their customer is and what they want, developing a generous line of Screamin' Eagle® performance parts that won't interfere with your factory powertrain warranty. In fact, you can even upgrade a new motorcycle before it leaves the dealership, rolling the Scream' Eagle upgrade kit into your existing loan agreement.
But the best part of it all is the flawless compatibility between the Screamin' Eagle parts and the engine itself; since both were developed together, by the same manufacturer, there's no hassle convincing your aftermarket parts to play nice with your engine. The only question left to answer is, how much power do you want?