Service and Parts Offers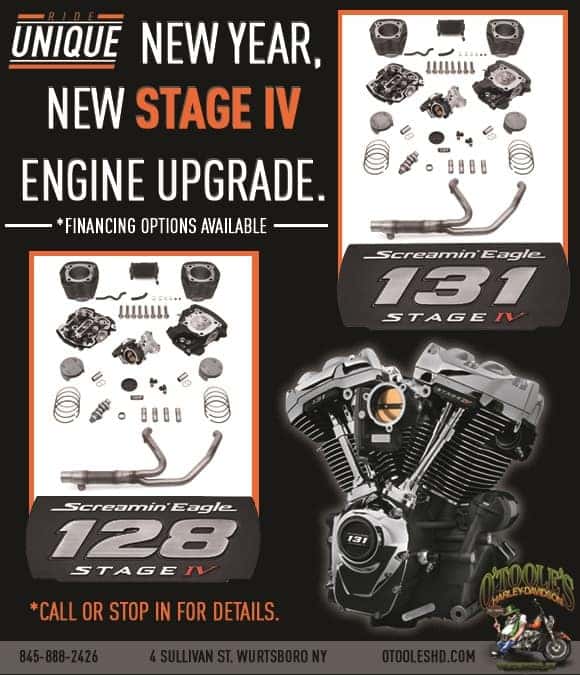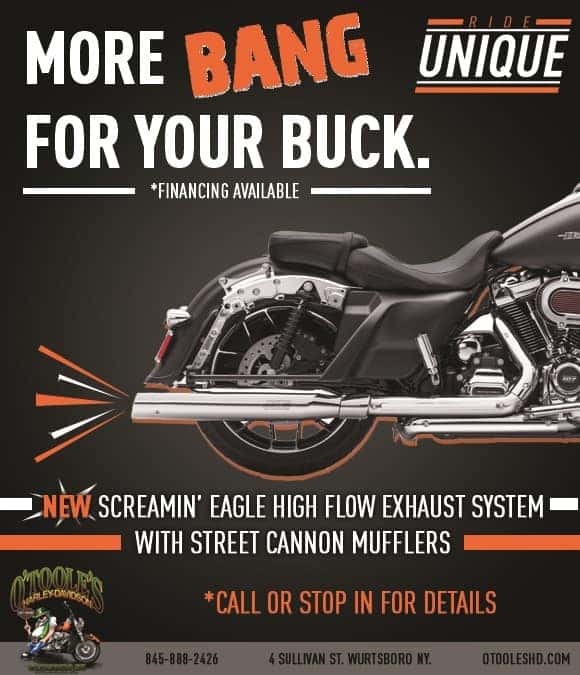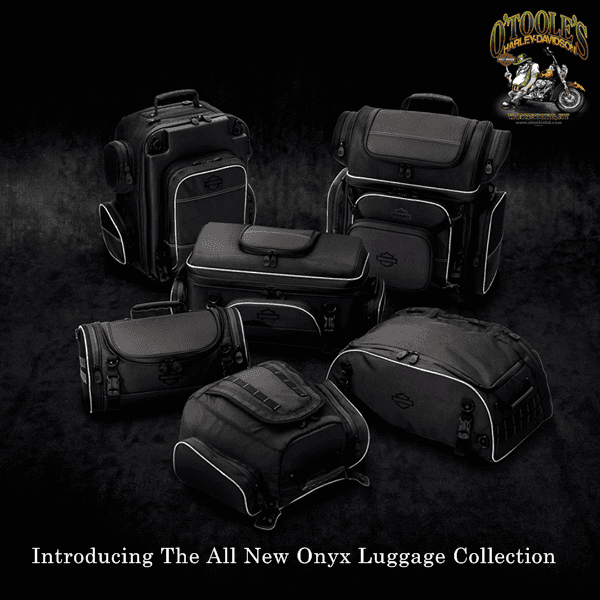 SAVE THE DATE – O'TOOLE'S HARLEY-DAVIDSON ST. PATRICK'S DAY PARTY! MARCH 22, 2020 WE WILL REOPEN ON SUNDAY'S FOR THE 2020 RIDING SEASON.
No two rides should ever be alike. And with thousands of Harley-Davidson® parts and accessories to work with, you're FREE to create the motorcycle of your dreams. O'Toole's Harley-Davidson® can give you the ability to finance too! Call Ritchie for details – 845 888 2426 today!
From scheduled maintenance to custom upgrades we have the factory-approved parts, tools and diagnostic equipment to keep your motorcycle tuned to exacting Harley-Davidson® standards. O'Toole's Harley-Davidson® offers immediate access to your factory warranty history, safety campaigns, engine management system upgrades and technical information. Plus, you'll get up-front estimates and the peace of mind knowing that your bike is serviced by the people who know it best. Check back here regularly for service specials and other great offers for all your Harley-Davidson® needs!
INTRODUCING THE HARLEY-DAVIDSON® NEW STAGE IV SCREAMIN' EAGLE PERFORMANCE ENGINE UPGRADE
Go Big or Go Home. With the largest displacement of any Harley-Davidson® Stage Kit, the 114CI to 131CI stage IV kit was designed to deliver maximum horsepower-all the way to the redline. Packaged with patent-protected cyclinder technology, it allows for the largest bolt-on engine upgrade to any Milwaukee-Eight® motor. Features new CNC-ported heads with 1 mm bigger valves and fully machined combustion chambers. Coupled with the kit's high-lift SE8-517 cam, high compression pistons and a 64 mm throttle body and intake manifold, this combination delivers a thrilling 131 ft-lb of torque and 121 HP rear-wheel output when paired with
Screamin' Eagle® Street Cannon Mufflers. It's designed to run wide open at high-end RPMs and provide a significant boost of torque from cruising speen. You'll feel the difference as soon as you twist the throttle.
Please note: When installed by an authorized Harley-Davidson® within 60 days of the vehicle purchase, compliant kits do not impact the vehicle's limited warranty.
ClICK HERE TO SCHEDULE YOUR SERVICE APPOINTMENT TODAY!
Dealer Info
Tue - Fri

9:00 AM - 6:00 PM




Sat

9:00 AM - 3:30 PM




Mon, Sun

Closed
Tue - Fri

9:00 AM - 6:00 PM




Sat

9:00 AM - 3:30 PM




Mon, Sun

Closed
Tue - Fri

9:00 AM - 6:00 PM




Sat

9:00 AM - 3:30 PM




Mon, Sun

Closed